Twitch 'No Gaming Intimidation'
Gaming doesn't have to be defined by gender. It's not about the gender stereotypes... It's about the skill.
Twitch is a streaming service that has a heavy focus on the gaming community that is mostly saturated with men. Female gamers in this community tend to experience gaming intimidation from males in the gaming community and are often not catered to.
We helped Twitch promote a 'No Gaming Intimidation' movement to encourage and empower females in the gaming community and appeal to a larger audience of female players. 
Advertising | Branding | Animation 
'WAP - WOMEN ARE PLAYING' FT. FRIENDLY GAMER, MEGAN THE STALLION
Random players can enter one of the anonymous Twitch pop-up booth to initiate a game. With anonymity in play, players won't have a chance to make preconceived judgments about their opponent's skill. 
Celebrity spokesperson and gamer, Megan Thee Stallion leads the 'No Gaming Intimidation' movement with 'WAP - Women Are Playing' and participates in the anonymous Twitch gaming arena.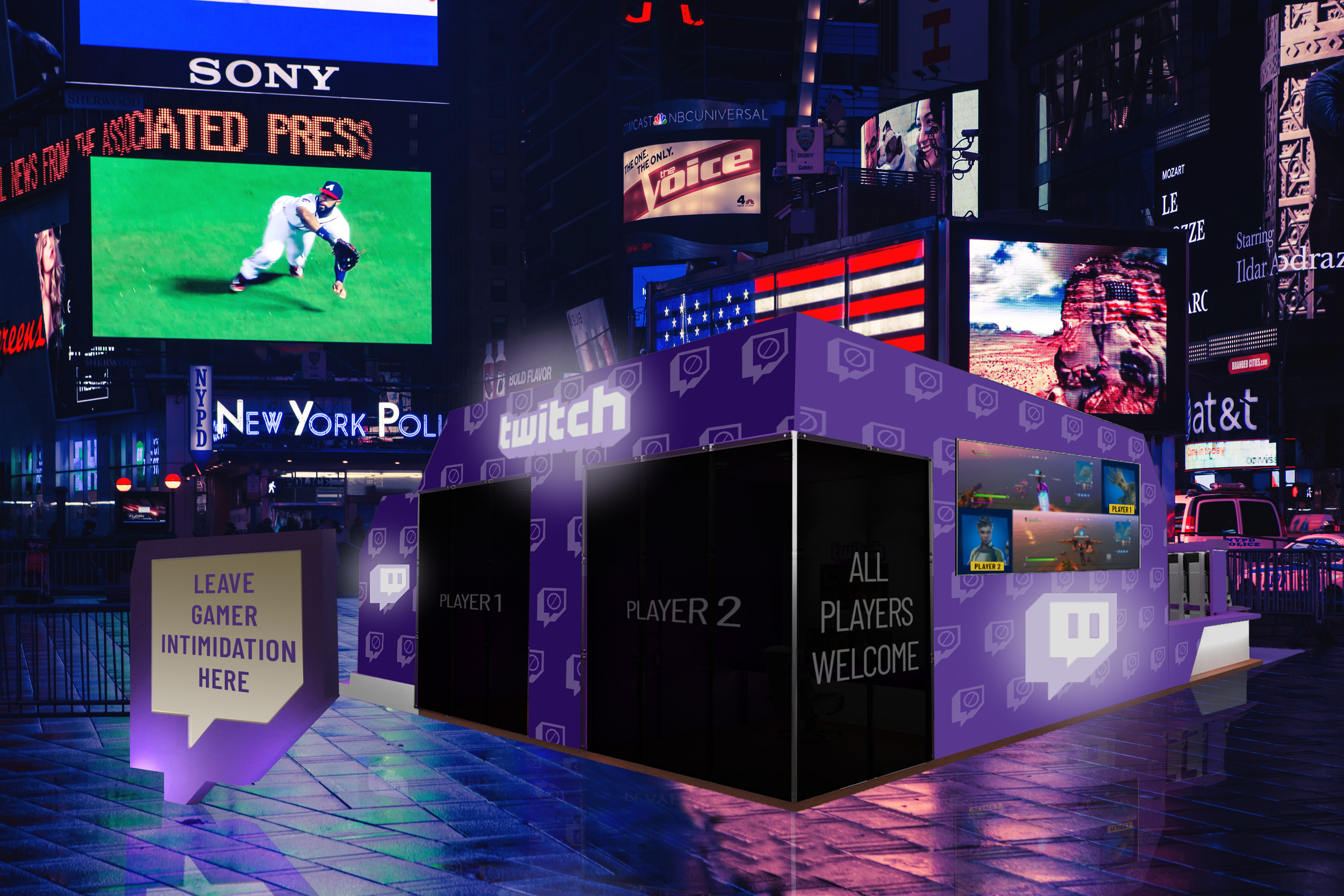 MUSIC STREAMING SERVICE VIDEO MESSAGE
Gamer to gamer, players can listen to empowering songs on Twitch's Official Spotify playlist. With a special message spoken by celebrity spokesperson and player Megan Thee Stallion, players can share the experience of a music listening party while streaming.