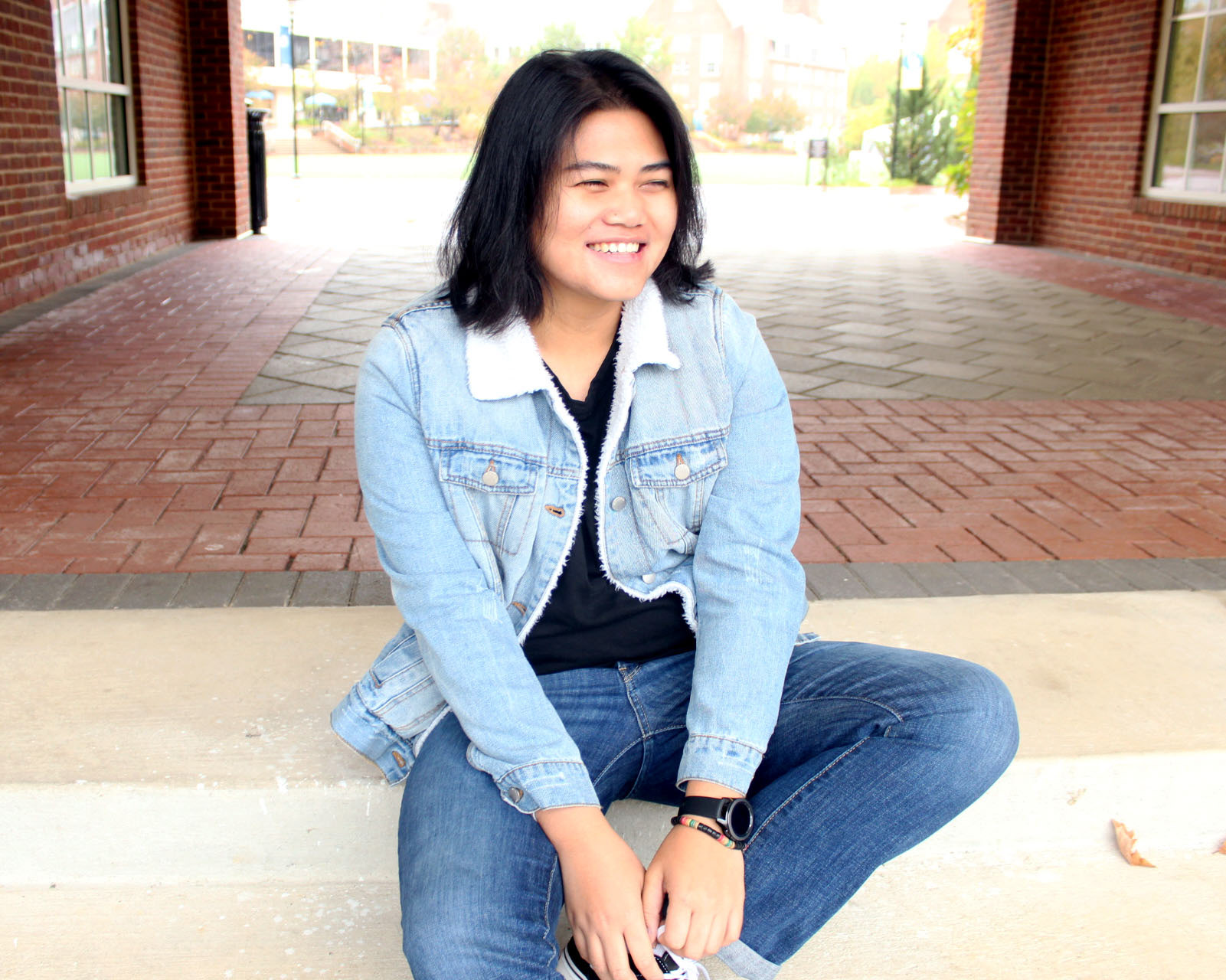 I'm Anna, spelled backward still Anna...so I've been told. 
Outer space-loving, pre-cat owning, puzzle solving, lego building, cool baseball hat collecting, knick-knack hoarding, rhythm game gaming, Philippine-born Delawarean (but I hang out in Brooklyn nowadays). 
I graduated from the University of Delaware in 2021 where I learned the whoas of design and got a BFA in Visual Communications. 
Currently, I am a Junior Art Director at 160over90 where I've had the opportunity to work on brands such as Amazon Prime Studios, Invesco QQQ, Lightlife, MSNBC, Green Mountain Energy, Pizza Hut, and Square Enix's Final Fantasy among other brands.
I thrive on exploring new things about the world around me, whether it be through random drives with friends, getting lost in local bookstores and libraries, reading about all things space, or adding new R&B, ballads, and K-pop songs to my Spotify playlists. I'm curious about what's out there and I'd like to take the opportunity to find out about the different perspectives that could hopefully inspire me. 
(If any of that clicks with you, hit me up!)​​​​​​​
160over90 AN ENDEAVOR COMPANY
Junior Art Director  

//
 Invesco QQQ, Lightlife, 
Field Roast, MSNBC, Amazon Prime Studios, 
Green Mountain Energy, Pizza Hut, Square Enix, Howler Head, SKYY Vodka, Howler Head Whiskey, Cabo Wabo Tequila, Russell's Reserve
Freelance Art Director 
// MSNBC
Art Director Intern 
// Green Mountain Energy, UFC Fight Pass 
University of Delaware Athletics Division
Volunteer Artist 
// The Body Shop Project
CLIO Sports - Gold (2022) 
Karl Lieberman Award (2021)
University of Delaware Visual Communications Program 
// Outstanding Performance in Advertising
Undergraduate Research Program (2020) 
University of Delaware 

// Summer Fellows
Undergraduate Juried Exhibition 'Masquerade' (2020)
University of Delaware Department of Art & Design 
// Selected Artist 
Undergraduate Research Program (2019) 
University of Delaware 
// Summer Scholars 
Annual Undergraduate Juried Exhibition 'Flux' (2019) 
University of Delaware Department of Art & Design 
// Award Recipient