With the debut of mascot pair, Kit and Kat, KitKat presents a new season of sharing moments.
Kit and Kat are KitKat's twin mascots that represent two entities that make up a meaningful whole, like you and your loved ones whether that be your family, friends, beloved, or even neighbor. With the debut of the mascot pair Kit and Kat, KitKat wants you to express your affection and stay connected with your loved ones.  So send your loved ones a Kit+Kat Seasonal Gift Box and let them know you are thinking of them. Break that loneliness and create a new season of sharing moments with KitKat.
Role: Art Director, Designer, Illustrator, Motion Designer
Prospect work for Kit+Kat.
True to their twin persona, Kit and Kat are designed after the pieces of a KitKat. Kit being the chocolate half and Kat, the waffle. Both are accessorized with a mini satchel that nods back to KitKat's being candy for when you're on the go.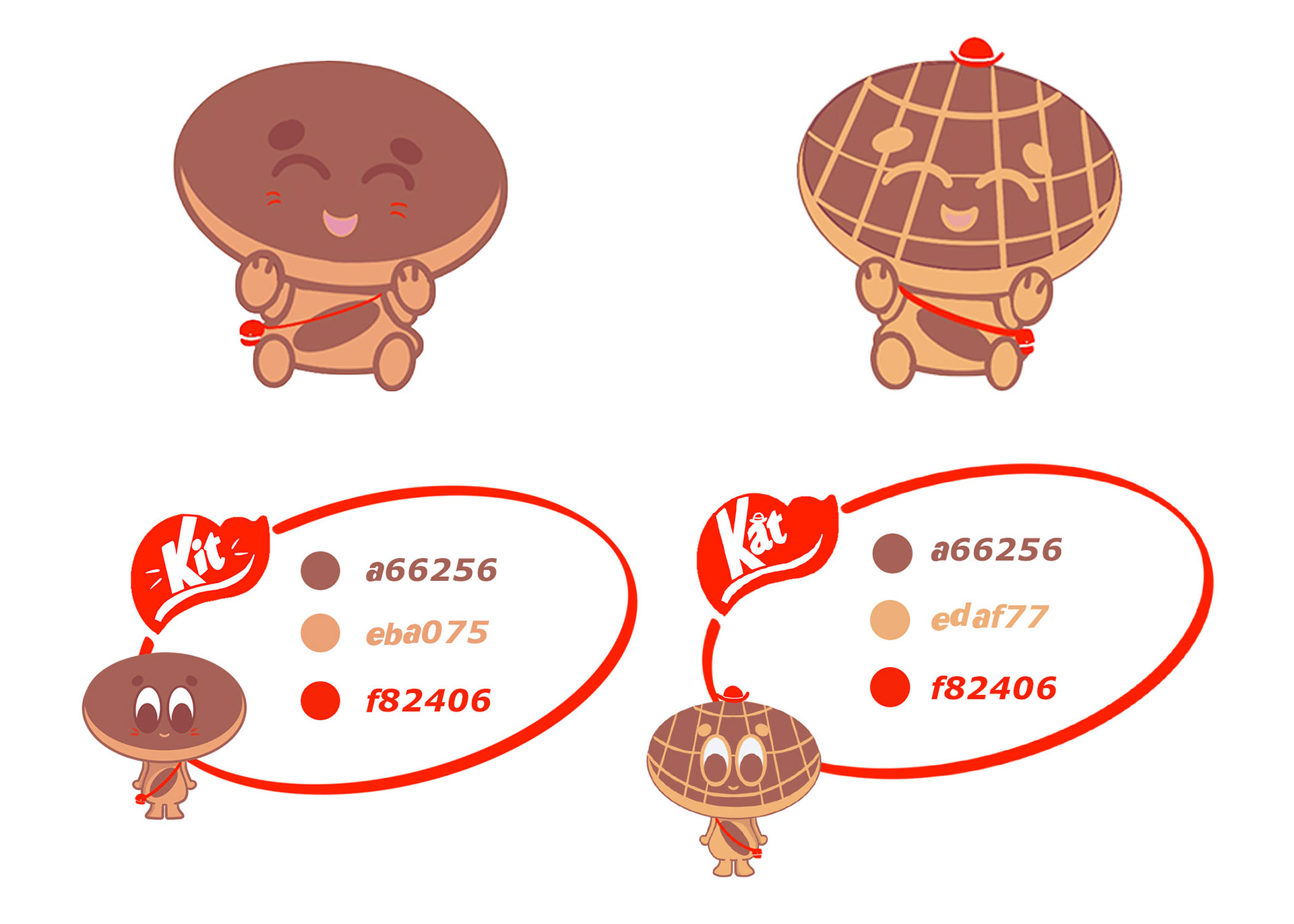 CHRISTMAS GIFT BOX AND GOODIES